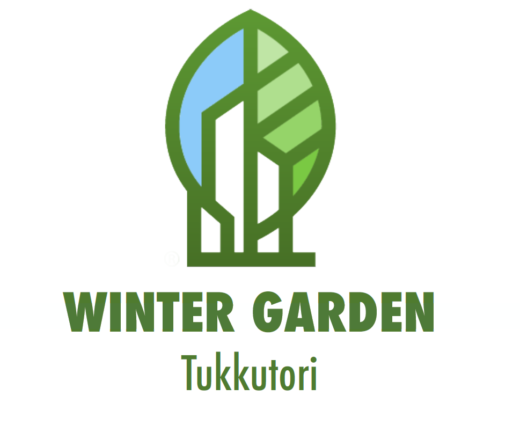 Uutiset
University students awarded in the Tukkutori-Teurastamo Testbed Innovation Competition
18 maaliskuun 2019
A multidisciplinary team with students from the University of Helsinki and Aalto University was awarded in the Tukkutori-Teurastamo Testbed Innovation Competition in the Idea Series. The Tukkutori's (Wholesale Market) and Teurastamo's open innovation competition, organized by the City of Helsinki, was looking for new ideas for developing services and diverse entrepreneurial activities in the former abattoir area that nowadays still hosts an active wholesale market and a lively food and culture hotspot in the summertime. The best proposals in the Idea Series were granted with 1000 euros prices.
The awarded student team "Winter Garden" presented a solution where the Teurastamo yard area is covered and turned into an open greenhouse area with plant and vegetable farming.  The Winter Garden works with solar and bio-waste energy produced locally. The Winter Garden reuses the styrofoam boxes from the Tukkutori fish market and restaurants as recyclable plant grow boxes. Bio-waste from the local restaurants is composted and used as planting soil in the greenhouse. The Winter Garden is also a whole-year-round food market, testbed and playground for Teurastamo's new food-preneurs. In the summer time the roof can be opened for open air farming and events.
The team developed their idea first in the Climate KIC's Climathon 24 hours hackathon organized by the Urban Academy network in October 2018.
The "Winter Garden" team members:
CHICHUAN CHEN,University of Helsinki
TIN-YU LAI, University of Helsinki
OMAR EL DAGHAR, Aalto University
KAJA KOPPANG, Aalto University
The Tukkutori-Teurastamo Testbeds development project of the City of Helsinki will continue in spring 2019 when the innovation pilot projects are conducted in the area. Read more (in Finnish): Tukkutori-Teurastamon innovaatiokilpailun pilotit käynnistyvät
text: Annina Ala-Outinen, photo: City of Helsinki