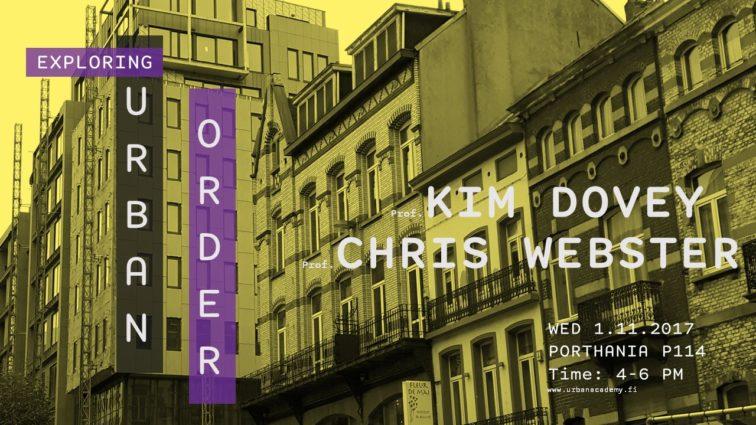 Tapahtumat
EXPLORING URBAN ORDER 1.11.2017
24 Näyttöasetukset 2017
Urban Academy and Aalto Living+ platform invite you to:
"EXPLORING URBAN ORDER"
Seminar & Discussions
WEDNESDAY 1st November, time: 4-6 PM
Location: P114 (University of Helsinki/Porthania, Yliopistonkatu 3, ground floor)
MAPPING URBAN ASSEMBLAGES, Professor Kim Dovey
What is the capacity of mapping to reveal the forces at play in shaping cities? How can mapping extend the urban imagination and therefore the possibilities for urban transformation?  This lecture, based on the recent book Mapping Urbanities, explores the potency of urban mapping to open new lenses onto the city at multiple scales, across multiple issues and revealing capacities for urban transformation.
Kim Dovey is Professor of Architecture and Urban Design at the University of Melbourne where he has served as Head of Architecture, Head of Urban Design and Associate Dean. His research on social issues in architecture and urban design has focused on experiences of place and practices of power. Current research projects are focused on the application of assemblage thinking to urban morphology, informal settlements and transit-oriented development. 
URBAN DESIGN AND ECONOMIC VALUE, Professor Chris Webster
Chris Webster is Dean of the Faculty of Architecture at the University of Hong Kong. Professor Webster has degrees in urban planning, computer science, economics and economic geography and is a leading urban theorist and spatial economic modeller.