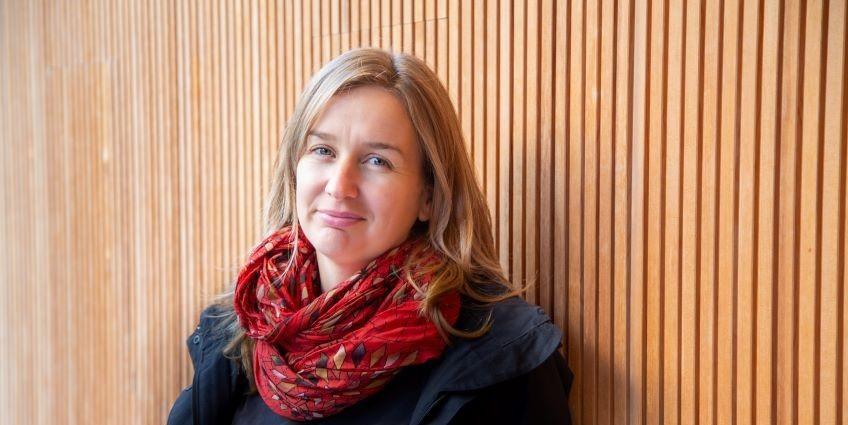 In English
Answers and questions to wicked problems related to urban sustainability can be co-developed with different stakeholders. Research project by Seona Candy.
30 maaliskuun 2021
Urban Academy partner cities Espoo, Helsinki and Vantaa are funding postdoctoral researcher posts in urban studies at Aalto University and University of Helsinki for the period 2018-2023. The research themes are selected in collaboration with the cities so that they support strategic development and planning of the cities. Seona Candy has obtained her PhD in Infrastructure Engineering from the University of Melbourne in Australia. She is working with the city of Vantaa on a research project on the potential of urban allotment gardens in  preventing segregation and activating unused urban space.
Urban Academy asked researchers to share their thoughts about their research and interests.
Can you describe your current research projects? 
The common thread through my research is using transdisciplinary methods to address wicked problems related to different aspects of urban sustainability, co-developing not only solutions, but also the initial research questions themselves. While there has been much emphasis on the need to 'co-create' with stakeholders outside academia to address complex societal and ecological issues, there is a distinct lack of knowledge and examples about what this looks like in practice. By co-developing projects with stakeholders from the outset and communicating all aspects of the process, I aim to generate not only results that contribute to solving some of these wicked problems, but also generate a body of knowledge about methodological and practical challenges in transdisciplinary projects. I also want to create a paradigm shift in how transdisciplinary research is viewed, valued and incentivized in academia.
I am currently leading a research project titled "Connecting the Plots" that looks at the potential for urban allotment gardens to build social capital and social cohesion to contribute to addressing segregation in the City of Vantaa. It is funded as part of Lahiöohjelma (Suburban program), and was developed in collaboration with environmental planners and multi-cultural officers in the City of Vantaa.
What has inspired you recently?
I have been inspired lately by the various expert teams and policy makers who have been dealing with our most recent and visible manifestation of a wicked problem – the COVID-19 pandemic. I recognize how much pressure they must be under and am in awe at their abilities to process so much information and make policy decisions so quickly when the stakes are so high. Yes, they do make mistakes (because all wicked problems are unique and there are not right answers and no blueprints for solutions). But without them, our situation, and our health, would be so much worse.
What kind of impact do you wish that your research or research field in general has on the society?
I hope the impact of my research in a very broad sense is to harness the potential of transdisciplinary knowledge integration to address wicked socio-ecological problems and enable sustainable and just transformation in cities.
Can you name a city or cities that have played important role in your life? What is your favorite city in the world?
There are five cities that have played an important role in my life: my home city of Melbourne, Australia, where I grew up; Delft in the Netherlands, where I completed my masters studies and formed lifelong friendships with friends from all over the world, Kathmandu and Phnom Penh, which gave me a completely different perspective on what a city can be, and Helsinki, where I live and work now – made so much easier by the welfare system, structures and culture that support families and recognize children and their 'right to the city'.